The process is designed to be time saving and simple. It operates on-site from a tablet or mobile device or set-up on your office computer. It doesn't matter if you use an apple or android device or, if you are online or offline when undertaking an inspection. It's a cloud-based system. The whole process including certificates can be completed on the spot, subject to coverage, with your client's payment usually made on the same day if not before. No more paperwork. How simple can it get?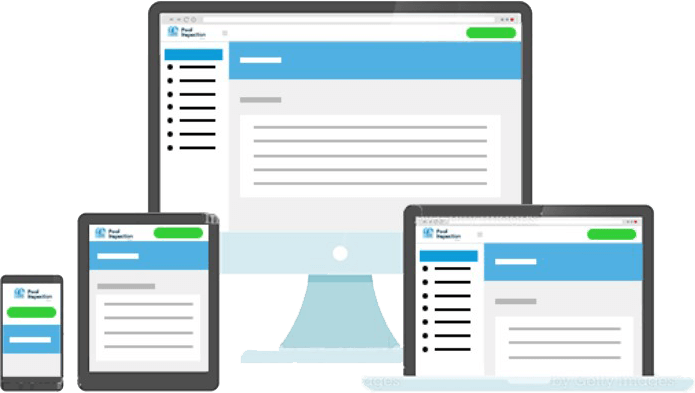 Slide 1
Become a FREE member now as either an Inspection Company, Individual Inspector or Trainee by simply completing your inspector details and practitioner number and, you're ready to go!

As a company member you can include as many registered inspectors as you like.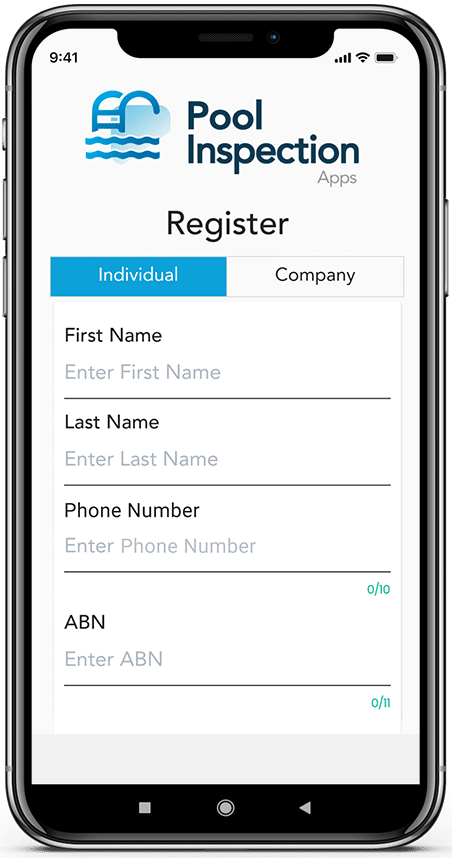 Slide 1
Register a booking by simply entering the owner's details and their council registration info. Select a date and inspector as well as your cost (ex GST) and that's it. It's all pre-set and ready to go!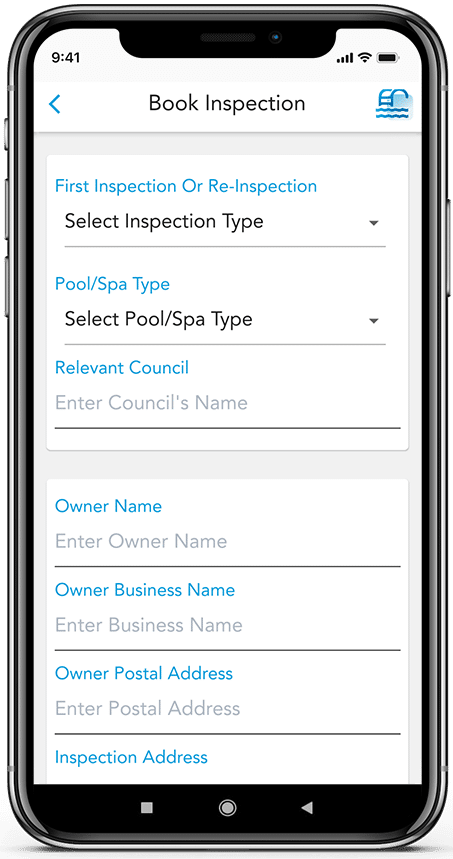 Slide 1
The inspection jobs including address and time appear on the selected inspector's mobile device ready to open and start.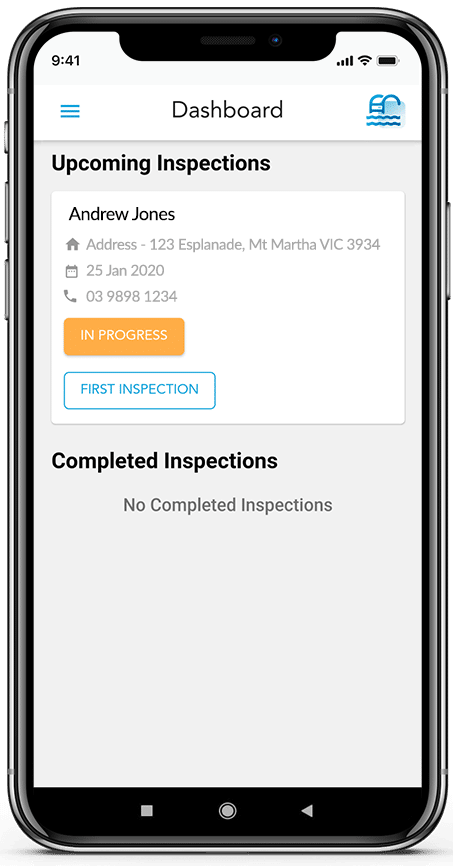 Slide 1
A series of basic questions that apply to the nominated Australian Standard are answered by the inspector on site. Simple explanations and figs are provided to assist this process.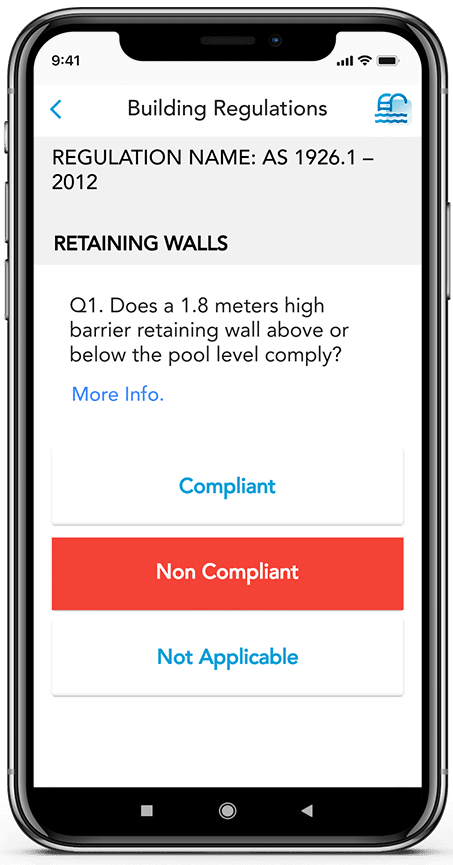 Slide 1
Each question either complies or it does not. If not... Provide details and take photo's then proceed to next question.
Slide 1
If all questions are marked compliant the Inspector can submit the inspection and the Owner will receive a Compliance Certificate, along with an invoice, via email. The Inspector's records will also be stored on the cloud.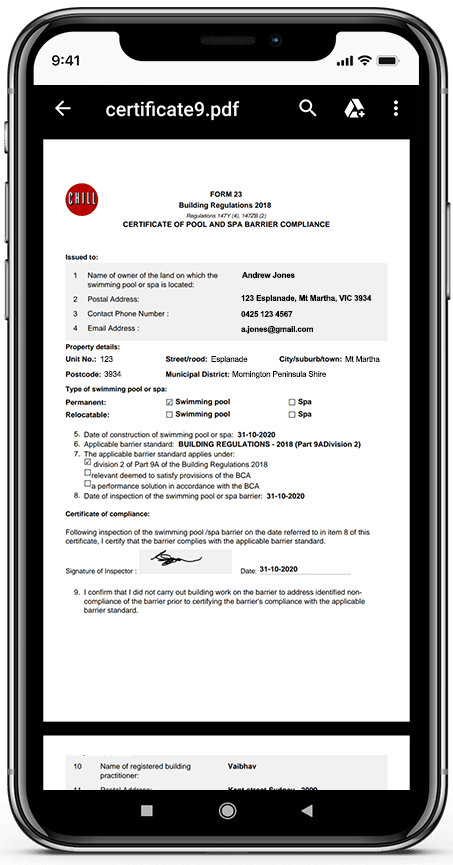 Slide 1
If any question is marked non-compliant, the inspector is provided a choice of what to send. This will then be generated and sent including only the non-compliant details and photo's.

A re-inspection booking should be made at this time.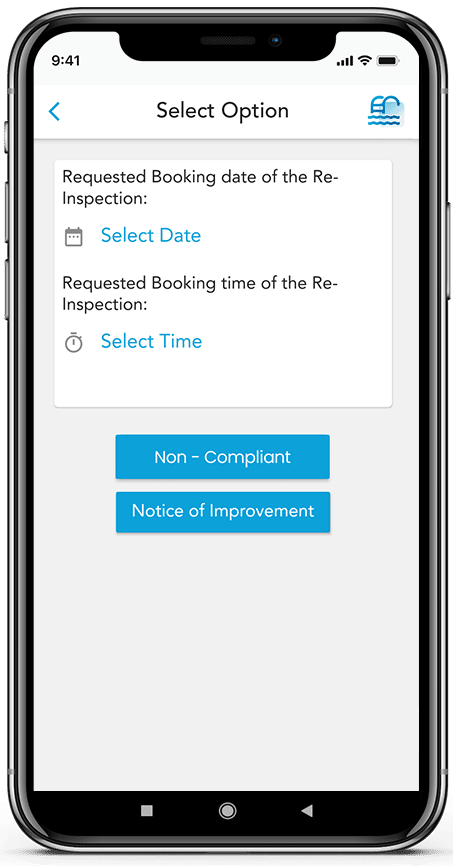 Walk through required questions for the relevant Schedule. View status of questions and clearly see next question required.